Marine Aluminium Alloy Plate
Haomei Aluminum is a large-scale marine aluminium alloy plate manufacturer in China, we have more than 20 years experience on aluminum processing industry. Haomei Aluminum supplies marine grade aluminum plate such as 5083 aluminum plate, 5086 aluminum plate, 5754 aluminum plate, 5052 aluminum plate, 5059 marine aluminum plate and other marine grade aluminum checker plate products. Haomei marine aluminum plate has passed the CCS/DNV/ABS classification society certification, and successfully used in ship deck, engine pedestal, ship side, ship bottom outer plate and other components.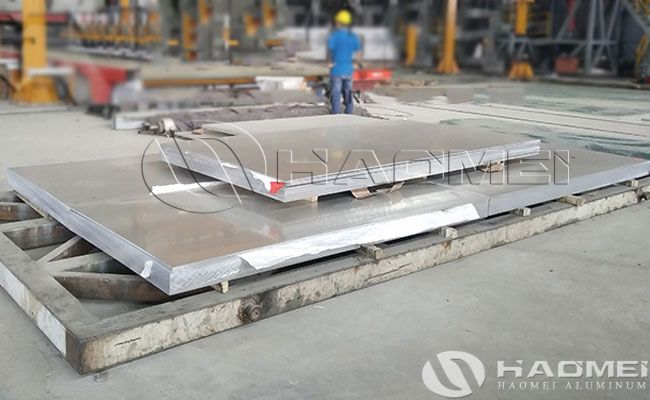 5083 aluminum plate is a typical marine aluminium alloy plate (aluminum-magnesium alloy) with light weight and high strength. With its excellent performance, it can be widely used in many industries such as automobile manufacturing, shipbuilding and rail transit. With the vigorous development of lightweight, the demand for the use of 5083 medium-thick aluminum plate in marine aluminium plate has also increased. Large ships mostly use steel materials. With the development of materials, aluminum alloy plate materials are gradually being used in ships. They are used more in small ships and fishing boats. The alloy aluminum plates used are 5083 aluminum plates and 5086 aluminum plates.
The aluminum processing market has continued to expand its research and development efforts, and has increased its production capacity of 5083 medium-thick aluminum plate. Haomei Aluminum is the more representative marine aluminium alloy plate manufacturer in Henan. Haomei Aluminum has a 1+1 hot rolling line, and has obtained China Classification Society certification (CCS) and Det Norske Veritas certification (DNV). Its products have high technical level, stable and excellent performance, and have passed domestic and foreign aluminum plate appraisals. Haomei Aluminum's 5083 marine grade aluminum plates are well received by aluminum boat manufacturers and have been praised by many users, and have established long-term friendly cooperation with many large ship manufacturers.