Seawater Resistant Aluminium Plate
Seawater is a strong corrosive medium with high salinity, which has a strong corrosive effect on general metals. For a long time, people have often selected titanium and copper-nickel alloys as seawater corrosion-resistant materials. Titanium has high corrosion resistance, but thermal conductivity is poor, expensive, and not easy to process. Copper-nickel alloys are prone to contact electrochemical corrosion. Countries all over the world attach great importance to the research of seawater corrosion resistant materials. Aluminum and aluminum alloys are light in weight, high in strength, high in thermal efficiency, and moderate in price, easy processing and other excellent properties have been more and more widely used.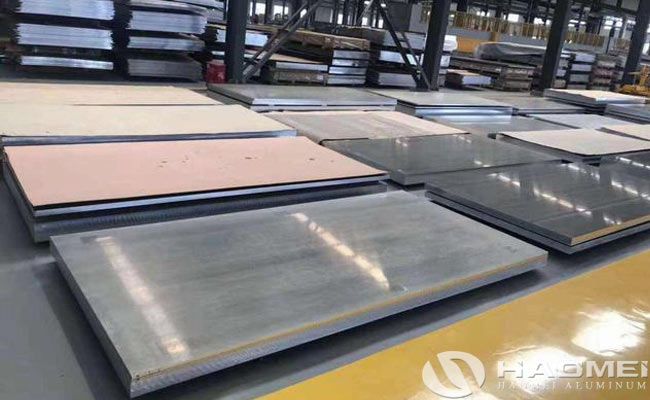 In the production of seawater resistant aluminium plate 5083 5086, marine grade aluminum plate manufacturers add a small amount of Be to reduce the cracking tendency of ingots and improve the surface quality of rolled plates. The product process of 5083 marine aluminium plate is strictly controlled, and the alloy composition is determined and the melting and casting process is optimized, homogenization heat treatment and rolling process test. The seawater resistant marine aluminium plate 5083 and 5086 have gin American ABS classification society certification, China CCS classification society certification, Norwegian DNV classification society certification, French classification certification and British Lloyd's classification certification. Haomei Aluminum's 5083 aluminum plate has entered the world shipbuilding market, mainly used in ships of the deck, engine pedestal, ship side, and bottom outer plate of the ship, the application prospects are broad.


Seawater resistant aluminium plate alloy is showing a good momentum of development in the shipbuilding industry due to its light weight, excellent mechanical properties and good corrosion resistance. The shipbuilding industry in various countries is increasingly using marine grade aluminum alloy as a hull structural material. Aluminum-manganese alloy, Aluminum-magnesium alloys have better seawater corrosion resistance. Seawater corrosion prevention has always been an important issue for metal materials. Corrosion resistance can be enhanced by aluminum oxidation and electroplating. The specific method to choose depends on actual performance requirements.