RINA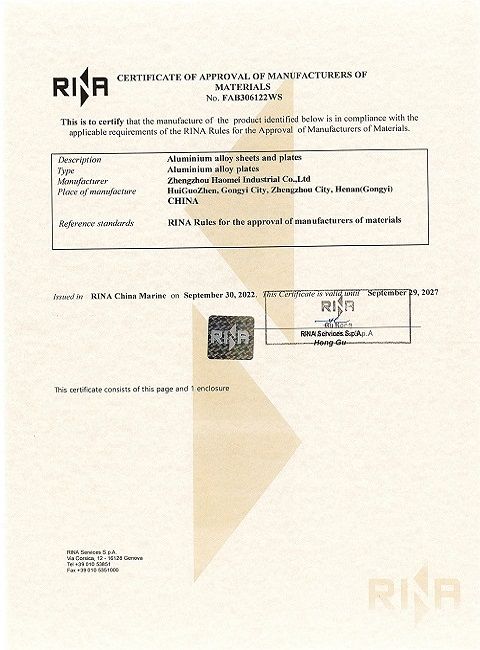 Haomei Aluminum gain an Approval in RINA certificate to marine grade aluminum plate 5083 O/H111/h116/H321.
Marine Product Certification contains the list of certificates issued by RINA for type approved products, approved manufacturers of materials, Marine Equipment Directive and Pleasure Craft Directive.
The approval of manufacturer of materials is a means to certify the reliability of a manufacturer to produce materials in accordance with the classification requirements. It is carried out in accordance with RINA "Rules for the approval of manufacturers of materials".