Aluminum Plate For Boat Deck Flooring
5083 aluminum checker plate is a commonly used aluminum plate for boat deck flooring in shipbuilding aluminum alloys. The 5083 aluminium checker plate has stable performance, and it can resist corrosion and corrosion well in environments such as seawater and steam, and is durable. At present, most shipbuilding companies purchase directly from 5083 aluminum checker plate manufacturers, and after later welding and processing, they become the structural parts of the hull. 5083 marine grade aluminum checker plate for ship deck has thickness: 1.2-8mm, used as anti-slip floor for ships and so on.


In recent years, with the steady growth of the shipbuilding industry, the growth momentum of 5083 aluminum plate for boat deck flooring has become more and more obvious. Many aluminum checker plate manufacturers are also increasing research and development efforts, improving the level of innovation, and improving the performance indicators of 5083 aluminum checker plate for boat floor. Seeking to open up a new situation in the ship board market in the fierce market competition. Marine aluminum checker plate is also known as nonslip aluminum plate used for boat deck floor. The main products of aluminum checker plate are 1xxx series, 3xxx series, 5xxx series and 6xxx series aluminum alloy plates. Haomei Aluminum can produce one rib (also called pointer or gem pattern plate), two bars, three bars, five bars aluminium checker plates, etc., which are widely used in construction, vehicles, ships and other non-slip floors, decoration and other fields.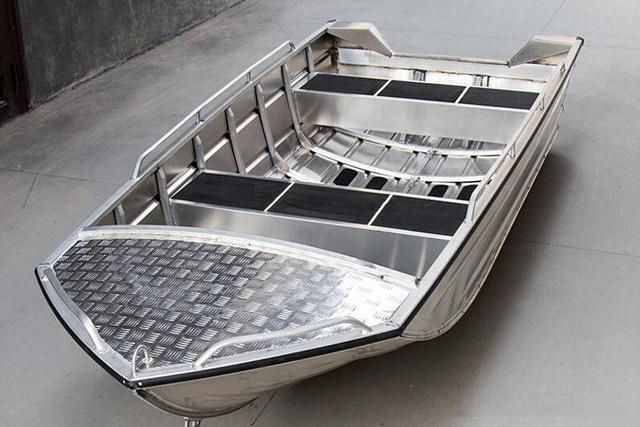 The main purpose of the aluminium plate for boat deck flooring is anti-slip and decoration. It is often used in special places such as cold storage, ships, carriages, stairs, etc.; in addition, it is widely used in furniture, such as refrigerators, air conditioners, carriages, platforms, packaging pipes, screen skeletons, and various suspension beams. , table legs, decorative strips, handles, wiring troughs and covers, chair tubes, etc.


The price of 5083 aluminum plate for boat deck flooring is determined by the price of aluminum ingots in the market and the processing fee of the manufacturer. It is related to the strength of the manufacturer, product specification status, location and market conditions. To understand the detailed quotation, you need to provide parameters such as product use, thickness, width, length and status.